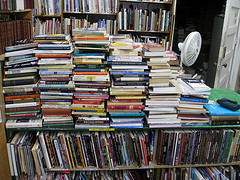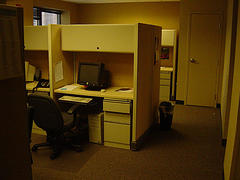 Both look so appealing, don't they?

I have to say, lately it feels like "The Onion" is trolling my life. Between poking fun at how little time we truly have to dedicate to our passions and then a too-close-to-home joke about the usefulness of a communications degree, my ego is a bit bruised. Though I've still not forgiven them for their "joke" about Quvenzhané Wallis (for a review of that mess, read Awesomely Luvvie's thoughts), those two articles are the epitome of the snark, sarcasm and punch to the gut smart writing the site is known for.
Let me not lead you to think that this post is about "The Onion" and their capacity to make you feel things, all of the feelings. The reason why the article on the communications degree hit home so hard is because that was my life in the first six months after graduation. Now, as I approach December graduation for this Masters degree (silently cheers), the question of how communication schools are appropriately preparing students for the tough job market really comes to the forefront. When I was an undergrad at SMU, my major program was known as corporate communications and public affairs. Very clear, right? The school offered three tracks: corporate communications, public affairs and nonprofit. I ended up with multiple internships and met some nice people at the organizations. But really, what do you learn on internships, other than how much you hate filing and how to be shuttled around as you shadow person after person who doesn't have time to really delve into their role because in five months, you'll be gone anyway. I don't know how much interaction the school had with the companies who hired SMU interns, but that relationship could have used an overhaul and direction on what the students should be learning. The evidence of the lack of collaboration was apparent when, in an interview not long after I graduated, I realized I could have an hour-long discussion about critical theory but I couldn't tell you what an editorial calendar was and I had no idea how to pitch the media.
SMU has since revamped their program underpinnings, and current undergraduates can focus on communication studies or public relations and strategic communication. Many non-theory related skills that would have helped me as a student who was transitioning to the real world – video production , photojournalism, production, campaigns – are now core classes. Perhaps, back in 2003-2007, we didn't truly understand the way the communications field would shrink, requiring practitioners to be Jacks of all trades. However, I can't help but feel a bit cheated. Don't misunderstand, I love theory – I should hope I do, since I'm in graduate school. Hindsight being the all-knowing pain it is, I now understand that combining that theory with cross-departmental offerings would have been a benefit for me, and I'm sure others.
As "The Onion" points out ever so cleverly, the kind of real world training obtained in internships and junior positions can be limited as well, and communication studies programs need to proactively influence the preparation students receive. Yes, the ability to keep organized files is important, but if that is the highest level of involvement an intern receives, it's a waste of everyone's time – except for the company who gets dirt cheap labor for summer.
In my previous position, the intern was an eager student who wanted to learn as much as possible, exactly what one would want from young workers. I made it my goal to make sure her internship did not mirror the experience I had  years ago, waiting on the next assignment and considering how I was going to apply the little I was learning to my resume.
The best feedback I received when I left: she felt blessed to have had me as her manager. So I guess something good did come of yesteryear, if I can take the complete opposite of my experience and apply it to her internship.
What would you say made you prepared for your first job out of school: theory or internships? A blend of the two? Any intern horror stories you want to share?