So I've been out of touch, and for that I'm sorry. Then I'm not sorry, because I became an aunt for the first time and I had to take some time to visit with the newest addition to my family. Keeping it short, she's gorgeous and ready to be spoiled for life by her favorite Tia Leisa.
Since the visit was a multi-day affair with me and my mom flying from Dallas and Atlanta, respectively, to London, I introduced my mom to Airbnb for our housing needs. As a traveler in "the know," I'd of course heard about Airbnb – the good and the bad – and figured the savings from being able to cook our own meals and not take the Tube everywhere would offset any kind of weirdness that I would feel from staying in someone else's house. So here are the pros and cons of my Airbnb experience:
Pros
Locate yourself where you need to be – Blessedly we found a flat that was only a 10-minute walk from my sister and brother-in-law. As anyone who has been around a newborn can attest, they keep their own hours that have no relation to any plans you want to make. Being able to come and go, or have them visit us, at hours that didn't depend on finding a cab or taking the train eliminated a potential travel headache. Takeaway: Use the search feature to find a place conveniently located to what you want to do in town, whether it's popular dining, family-friendly attractions or outdoor activities.
Local flavor – To stave off cabin fever waiting for mom and baby to make their way over, I found myself taking meandering walks around the neighborhood. The benefit of being away from the tourist areas is finding a cafe other than Starbucks, a grocery store other than Marks & Spencers and clothing stores other than TopShop. From my walks I discovered that Crouch End may have more coffee shops per square meter than anywhere else I've ever been. They also have excellent brunch spots that are very kid-friendly. Takeaway: Get away from all the other tourists and discover the city outside of the guidebooks.
Save, save, save – The entire time I was there, I never took public transportation. Anything I needed to do was nearby, including a hike to Alexandra Palace for some great views of the city. Seriously, it was five miles, uphill. I also had the benefit of avoiding expensive takeout and restaurants by making meals in the rented flat. Takeaway: Take the budget you would use to splurge on touristy dining and enjoy a show or other attractions.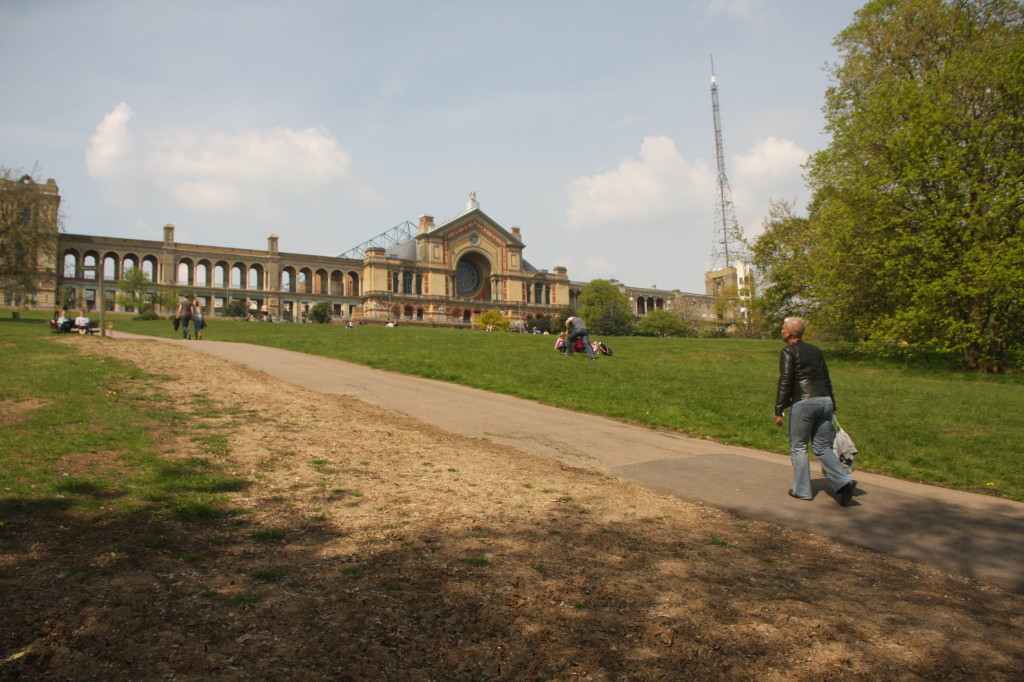 Cons
No "comforts" of home – Clearly not everyone will have the same idea of "comfortable" that you do. Suffice it to say, my back wanted to go home far before my mind did. Takeaway: Pack your own pillow if you can.
The mess you make, it doesn't go away – One of the benefits of staying at a hotel is that when you disappear during the day, the hardworking housekeeping team works their magic on your room. Your towels are replaced, the counters are free of goop and they even turn down your bed. With Airbnb, it's all on you. Takeaway: Work into your mind that you will have to at least spot clean to keep your sanity, especially on longer trips and especially if you're traveling with kids.
Would I do it again? I actually would, especially if I was traveling alone to a city known for high hotel rates: Paris, Rome, pretty much all of Europe. I now know to bring items like multiple pairs of socks, a personal pillow and a Mr. Clean Magic Eraser.
Do you have an Airbnb or other housing rental experience you want to share? Leave me a comment with your best story.