One of my 2016 goals is to attend a yoga retreat. There's something about the thought of waking up on the beach, stepping out to truly salute the sun and then taking a dip in the ocean that puts me in the permanent "vacation" frame of mind. Plus, I want to learn how to surf! Until then, I'm stuck in the concrete jungle of Dallas.
Apparently, being in the relatively land-locked city doesn't mean I can't figure out how to find my center while challenging my balance. Last week, I found myself at City Surf Fitness down in Deep Ellum with a group of fellow fitness folks (gosh, I love alliteration), hanging 10 and trying not to tip myself like a little teapot right off the board.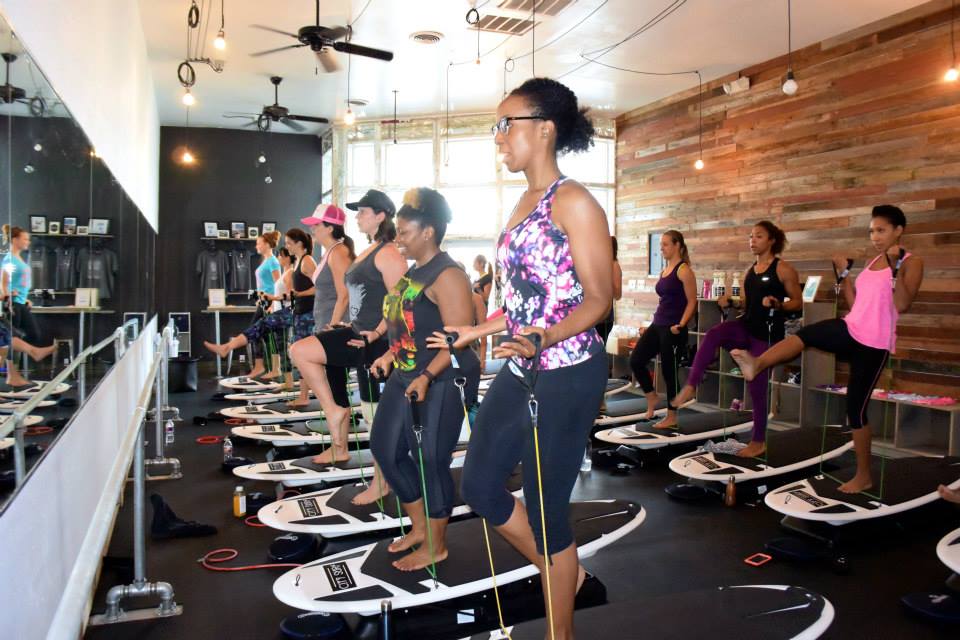 The very laid-back instructor, who looked and sounded exactly what you would think of a surfing coach, took us through several incarnations of the City Surf Fitness workouts: Big Kahuna, Beach Body Bootcamp, City Surf Circuits and Buddha Board. While I had a love/hate relationship with City Surf Circuits because of the way it worked my body from head to toe, as a yoga instructor, the Buddha Board held a special place in my heart. I could imagine myself out on the waves, finding my balance, as we moved through Warrior 2, Reverse Warriors and Child's Pose. Sweat poured from my face and once I stopped rocking, I could sense an inner calm that belied my intense effort to find stillness.    After working up quite the sweat, we were treated to delicious juices and smoothies from Simply Fit Meals. The Almond Mylk was sweet without being overwhelming, thanks to the dates. I have a bag of dates in my fridge, waiting to be used in a homemade snack bar recipe. The Sweet Beet could have used a touch more sweetness, but when I added it to a smoothie, it was the ideal amount of flavor.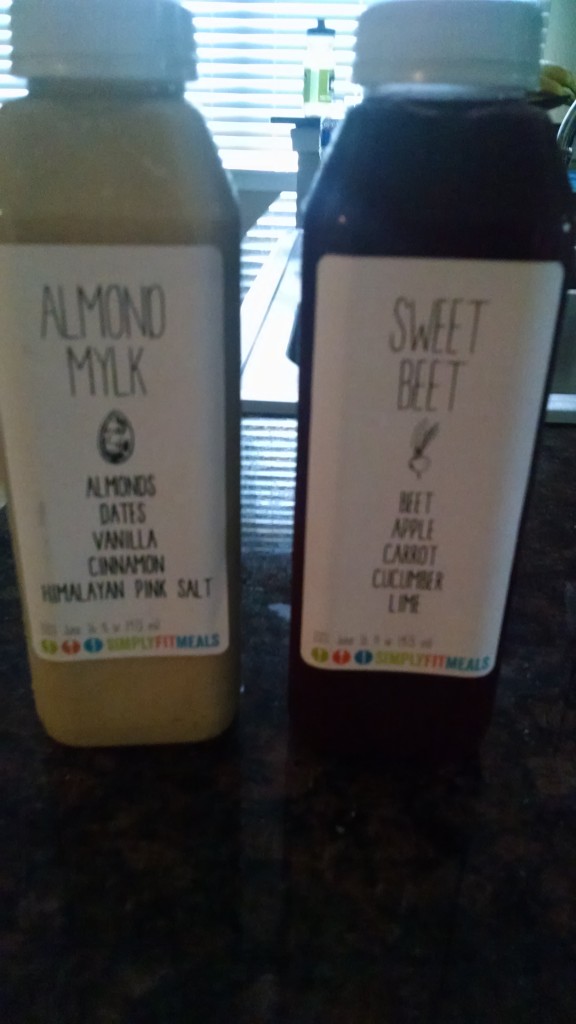 I definitely need to try my hand (and foot) again at working the board. Check my Instagram to see if I make it! Thank you to the Dallas Fitness Ambassadors group for coordinating the workout, I'm hooked and I can't wait for the next event.