Texas finally decided that fall was in session this past weekend, as temperatures dropped into the low 40s overnight and the wind started blowing leaves around the streets. The cool weather, combined daylight savings having it dark by 5:37 p.m. on the regular, means that no one is very motivated to visit the gym or attend outdoor fitness events.
I learned a harsh lesson recently when I tried to explain to a coworker that I felt uncomfortable lately due to a 5-7 pound weight gain. Apparently, I'm not allowed to feel discomfort about my current weight level since it's short over overweight/obese.
(insert side eye)
Let me state for the record: Everyone has the freedom to feel how they do about their own body. While I will never advocate for self-loathing, I understand the occasional "Ugh" feeling that accompanies weight gain (or loss), bloating and any other kind of fluctuation. Combine that feeling with cold weather and throw in fewer daylight hours, and you have a recipe for what I call "winter fluff."
Fluff is whatever you define it as; for me, it's about 10 pounds that sit around my hips and midsection that are hard to move come spring. I swear, post-30, my body is holding on to weight like dog on a bone!
Self-motivation is going to be key for me (and you, if you have a mission to avoid the winter fluff), and I have some tips and tools about staying motivated when staying seated, wrapped in a blanket, seems like a good move.
Summer bodies are built in the winter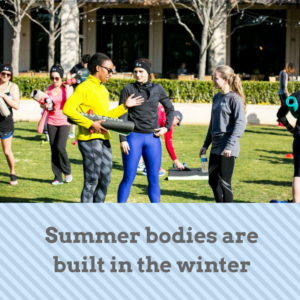 Whatever your definition of a "summer body," and there is no one true definition, you work at it year-round. I can't blame anyone but myself for my winter fluff, so I have to make the best decision every day when it comes to my food choices, workouts and stress levels.
Assemble your workout crew
I'm very fortunate that not only do I have my Dallas Fitness Ambassador group as motivation to attend community events and get inspired to be up and at the gym, I also have my sorority sister Ashley, who is always down for the cause!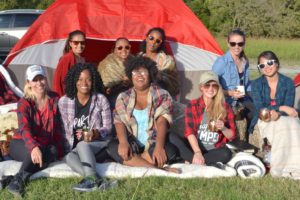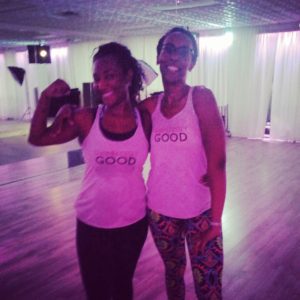 It can also help to have an accountability partner close to home. Incorporate your partner, roommate, neighbor or coworker in your workout and you'll be less likely to skip your gym appointment.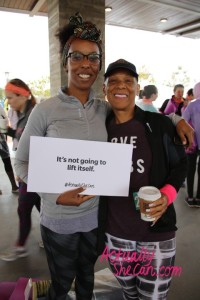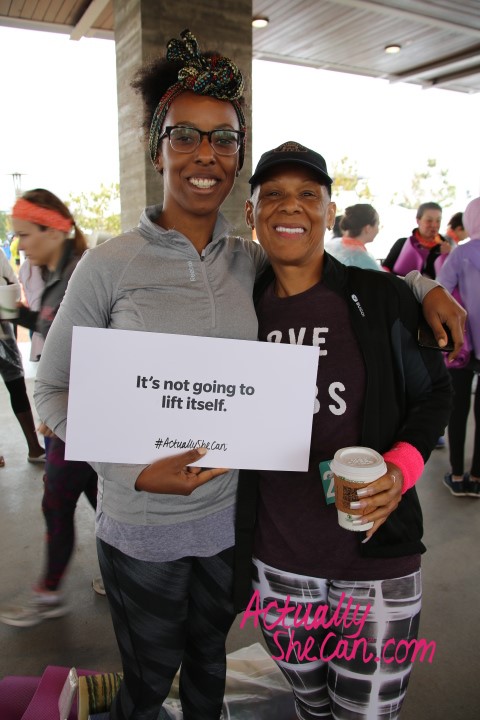 K.I.S.S. (Keep it simple silly)
A good round of exercise doesn't have to look like a Parkour video from YouTube. Help yourself keep it simple by using apps that put the workout together for you. My current fave is the Nike Training Club. I'm entering week three of the 8-week Gym Strong program which is supposed to "build full-body strength with a focus on weight training over 8 weeks." All I have to do is make it to the gym, download the day's regimen and get to work. You can add in your own workouts done outside the app and none of the workouts are longer than 45 minutes. Super simple, right?!
Connect with free/low-cost fitness events
Yes, it is much more fun to do rooftop yoga on your #SundayFunday but we have to deal with the realities of the colder temps. Take advantage of the studios in your city who are looking for folks like you who want to get in a good workout and may be looking for a new studio for 2017.
My favorite plug is Mai Lyn of Deep Fried Fit, who puts out a monthly list of free (or low-price) fitness events in Dallas. Keep your eyes open for her December list.
How do you stay vigilant against the winter fluff?