I had a personal realization in the last week. I am exactly that friend that will have you believing you can jump from the rooftop and fly into Never Never Land, but I fail so hard at applying these same "You can do it!" vibes to my own life. Over brunch, I'm leading the band in the parade celebrating my friends' successes. Over a glass of wine later that night, I'm doubting my own abilities.
It sucks. I'm a Millennial. I'm smart. I'm driven. I'm a feminist! I should know better than this, right?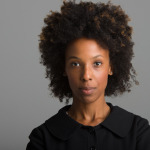 Wrong.
I get in my own head and in my own way regularly. And then it becomes a cycle, because I should know better, and I feel bad. I feel bad about feeling bad about feeling bad…you get it by now, right?
Time for a reality check.
I had to ask myself: When did I become so afraid of failure? We build structures around ourselves through the expectations we have for our own success. Willingly exiting these structures can cause anxiety because then how will we know whether we're succeeding?
What does it look like to abandon our structure, to build a new one based on new understandings of what our work looks like? Or, even more frightening, to do away with structures altogether and figure out as we go?
These are the questions that I'm asking myself as I wrap up 2016 and plan for 2017. It's uncomfortable (we talked about staying strong in discomfort earlier this year) and pushes me and I need it.
One area that I don't have to ask questions is my fitness. Though cardio continues to fill me with dread, I will be running in the Leap of Faith 5K on Feb. 25, 2017.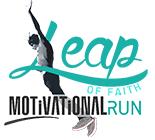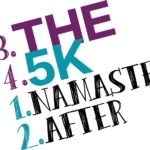 I met the team behind the Dallas event (Kory and Vanessa) through my yoga community, and they're inspirational and dope people. Exactly the kind of people I need in my life as I ask myself the hard questions. Here is how they describe the spirit behind the Leap of Faith 5K (and the post-event, fantastically-named Namaste After the 5K):
"This event was created with your success in mind. This is your "call to action" to start your own business, to write your autobiography, or to put checkmarks by your incomplete bucket list to-dos. We push you to go forward on the run path with motivational quotes that require you to look down at the ground yet still keep your head held high with all confidence in fulfilling your dreams. After the run, you will get to hear a dynamic motivational speaker who will provide clarity on what it takes to overcome anything tied to retrogression followed by an amazing restorative yoga session. Let's do this guys, your prime is now! The time is now!"
I don't know about you, but I'm pumped. So pumped that I'm giving away two tickets to the event. Enter through Dec. 20 via the giveaway form below.
Don't want to wait to see if you've won? Register now for the Leap of Faith 5K. (Feb. 25, 2017 at the Ronald Kirk Bridge and Felix Lozada gateway in downtown.)