Thank you to everyone who entered the contest for a ticket to the Leap of Faith 5K and the post-run Namaste After the 5K yoga session.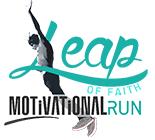 I'm happy to announce that Ginger Marie of The Ginger Marie Blog and Stephanie Suire will both be making an investment in themselves on February 25, 2017 at the Leap of Faith 5K! I can't wait to run alongside both of you and then get in a deep stretch.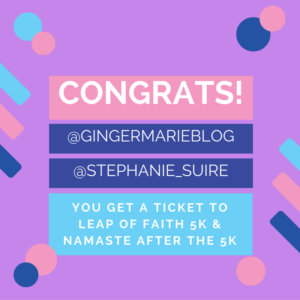 If you didn't win, don't worry. Tickets for the 5K and yoga event, which will also feature a rousing speaker to inspire you, are still available. Sign up for Leap of Faith 5K today!