I'm delayed, I know!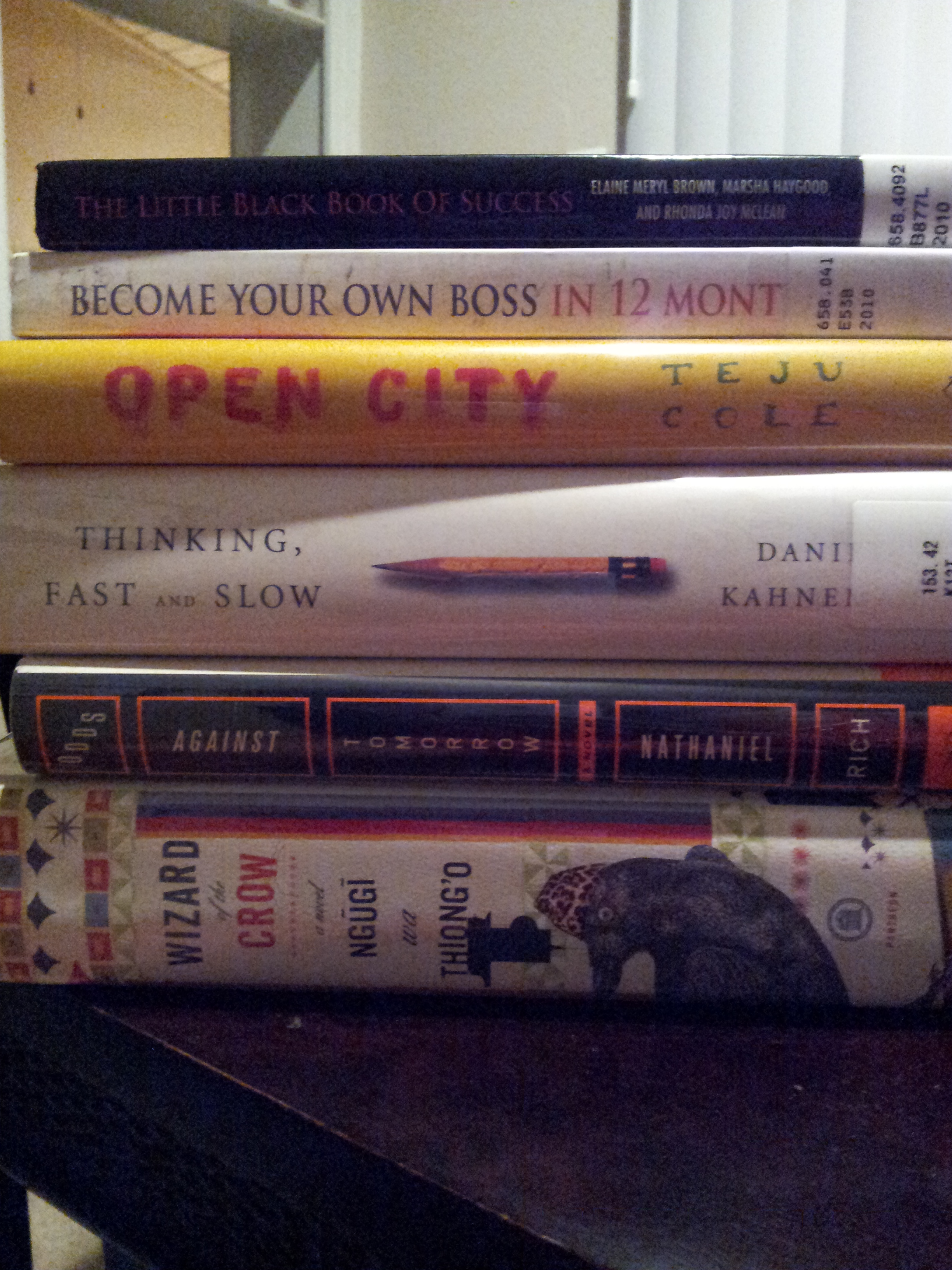 I'm currently reading "Open City" by Teju Cole, which transports me to the innermost thoughts of the protagonist. The layer by layer reveal of information about the narrator is suspenseful and keeps me coming back. Concurrently, I'm reading "Now Is The Time To Open Your Heart" by Alice Walker. Her narrative is so dense and packed with rich language and imagery that I must slow my speed and let the prose stay and rest in my mind so I fully comprehend her story.
I've been wanting to read "Thinking, Fast and Slow" for a while so I'll likely have to renew that rental. "The Little Black Book of Success" is a classic personal development text and it came highly recommended from one of the best, my mom.
Finally, since I just finished reading "Super Sad True Love Story" and I love me some io9, I have to share this story. The book's author, Gary Shteyngart, tries out Google Glasses, which are conceptually similar to the "äppärät," a central device Shteyngart's characters use to communicate with friends and family, blog, live stream and email.
What's on your reading list? Any sci-fi or business books?