If you're like the 15-eleven million folks who have watched the "What the Health?" documentary on Netflix, you're considering becoming a vegetarian or at least making changes to your diet to reduce your meat and dairy consumption.
Congratulations, you're on the right path!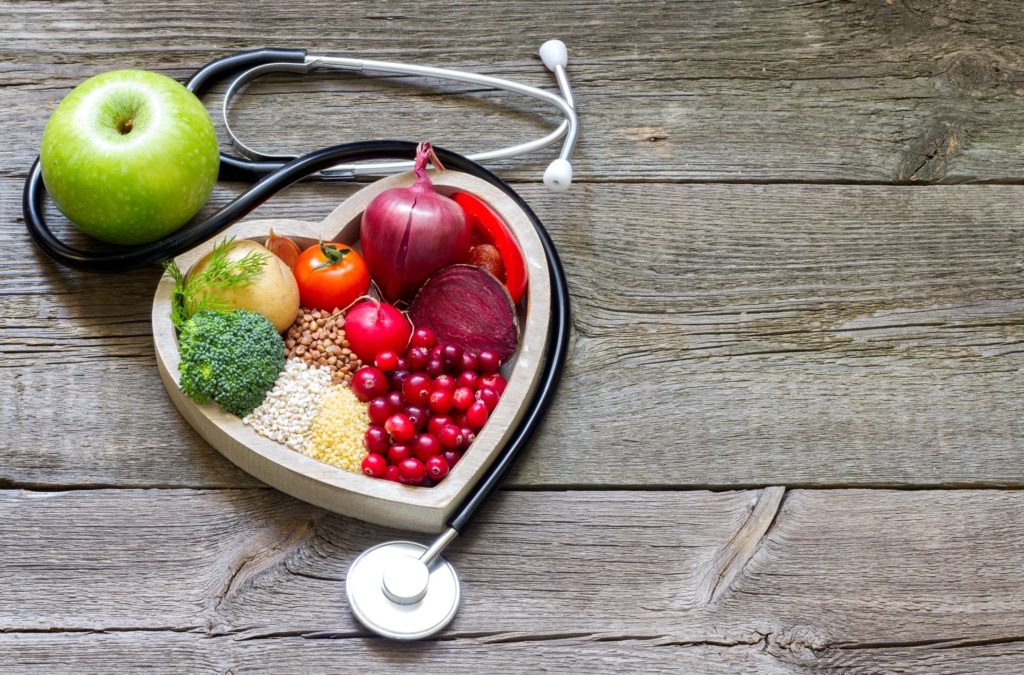 As you saw in the movie (or read in The China Study or heard from that one friend that always smells like patchouli), reducing your intake of meat and dairy can have substantial effects on your health. Though I've documented that I'm not a perfect vegan, and I struggle regularly because cheese is good and I refuse to lie about that, I'm dedicated to eating fewer animal and animal byproduct.
Here are some simple steps to take to start your vegan journey, because we know the elephant can only be eaten one bite at a time:
Plan your diet (meal prep, research)
I cannot tell you enough about how meal prep can change your life. When you're hungry and you have to make a meal from scratch, you're far more likely to go with tried and true, i.e. meat. Having your staples created ahead of time, from chopped and sliced raw veggies that you can snack on or sauté with rice to marinating your cubed tofu to infuse flavor rather than baking that same chicken breast, will help you stay on the right track and sidestep the backslide to relying on meat as your main meal.
Make small changes (swap out meat for vegetarian options, add green veggies in place of carbs)
Many new vegetarians and vegans swear by veggie non-meats like chick'n nuggets, soy crumbles that resemble ground beef or turkey and other replacements. Mixing these easy to prepare substitutes into your diet could help make your transition from Meatloaf Monday to Meatless Monday even easier. (Recommendations: Boca,Gardein crispy tenders, Beyond Meat Beyond Beef crumbles, Beyond Meat Beyond Chicken grilled strips. PETA has a good list here.)
Additionally, putting a green salad on your plate (minus ranch dressing, sorry to tell you!) where you usually load a cheesy, bacon bit covered baked potato is another small change that adds healthy greens to your diet. (Tip: Buying a head of lettuce to wash, chop and store is far more economical than packaged salads. Get creative and add in all the sliced and chopped vegetables you like.)
Get creative with recipes, cookbooks
Stop wracking your brain with the "where will get enough protein?" question and discover new flavors and cooking techniques for your meals!
(Answer: Protein is in everything you eat and, unless you're an Olympic-level athlete, you will likely get enough on a vegetarian or vegan diet. Be easy, bro.)
Dive deep into the world of vegetarian and vegan cooking, from Pinterest posts to physical cookbooks. My recommendations include Minimalist Baker for easy recipes that are 10 ingredients or less and take about 30 minutes, Bryant Terry's creative mix of African and Caribbean flavors, Sweet Potato Vegan  for soulful creations like vegan red beans and rice that was a favorite in my house.
Other resources: Brown Vegan, By Any Greens Necessary, Tish Wonders
Make friends along the way (Dallas Vegan meet ups, try a new restaurant and talk with diners)
If you need accountability, do what you did as a kid to get people involved: triple-dog-dare someone to try veganism with you. If that's not your style, or if you want a slightly less high-stakes entrée to plantbased eating, ask a friend to try something new with you. I've introduced many friends to delicious restaurants and new blogs by simply inviting them to join me for lunch or sending over a picture of my meal and a link to the recipe. Curiosity killed the cat but the satisfaction of a good meal is sure to bring it back.
If you're friends are solidly in the meat and potatoes crew with little to no chance of trying something new, there are plenty of ways to make new friends who appreciate vegan diets. In Dallas, Vegan 101 meets on the second Tuesday of every month at DFW vegan and vegetarian-friendly restaurants.  Visit restaurants like Spiral Diner or V-Eats Modern Vegan, sit at the bar and make friends with the bartender or other solo diners.
---
Any change you make, big or small, requires dedication. Don't let one indulgence derail your long-term goal of reducing meat and dairy in your diet. Focus instead on the improvements you want to make, and keep that the forefront of your mind.
What other tips would you give someone trying to introduce more veggies, legumes and beans, and other sources of protein into their diet?