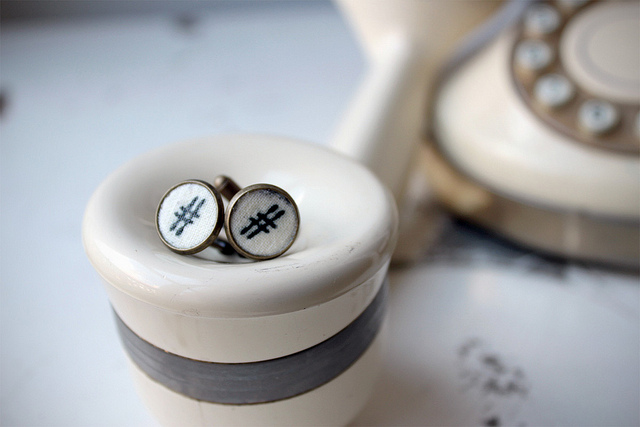 As you may well have heard, everyone's favorite social networks, Twitter and Facebook, both rolled out some new features this week.
Facebook's addition was long-overdue: the ability to use a hashtag that is actually searchable. I say this because, despite the fact that people knew that their use of the hashtag did nothing on Facebook, they insisted on using it in their status updates. I truly considered defriending people for this, no lie. Well, those folks can now call themselves forward thinkers. According to the company (via Mashable), they want to make it easier for users to "find information."  Considering that Facebook has consistently lost young users to sites like Twitter and Instagram in the recent years, maybe the company thinks this will shore up their interest. Best of luck with that Facebook. More than likely, I will not engage with Facebook hashtags because they have been synonymous with Twitter for so long. For me and others like me, this may cause some cognitive dissonance. Hopefully the FB team has thought of this and plans to address it by showing the value it brings to the user experience.
Speaking of Twitter, the company is trying to get more individual users to analyze their reach by making basic stats available for accounts. I've used Tweetdeck and Hootsuite, both of which give users an overview of their traffic. I found the analytic page straightforward, and I imagine small business owners who don't want to invest in tracking software will be satisfied with the information as a starting point. Of course, social networks don't create new features from the goodwill of their heart. The link to your analytics is under the page to sign up for Twitter ads, encouraging users to associate their analytics and buying advertisements. Smart move, and it's likely some bloggers and online personalities will find value in this. For small fish like me, I'll keep my coins.
What do these changes mean for your business? Will you add Twitter analytics to your social media measurement, much like checking your Klout score? How do you (or your business) plan to use Facebook hashtags?
image via Satyrika on Flickr