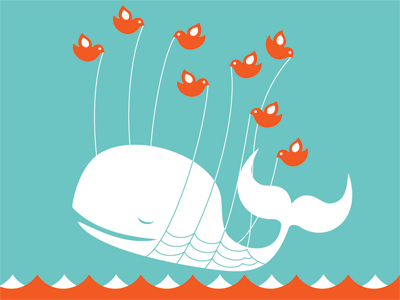 Depending upon who you ask, Twitter is on the upswing and influencing everything from politics to media or is never going to reach the level of Facebook and struggling to find relevancy in the social media. With Facebook making record profits and celebrating its 10-year anniversary (tell me you didn't tear up at your "Look Back" video), social media experts are looking at how other networks stack up. And Twitter isn't looking like much of a contender.
According to a Feb. 10, 2014 Wall Street Journal article, Twitter is struggling to add users, with Facebook users numbered at 1.2 billion (yes, with a b) monthly active users in the fourth quarter of 2013 compared to Twitter's 241 million. Initially, I was one of the "Don't want it, don't need it" people who tried to shun Twitter. I didn't understand why I needed to share all the time and why anyone would care what I had to say in 140 characters or less. As I began to see the ways in which communicators were using Twitter for immediacy, engagement and awareness, it became clear that there was a value in the network.
Since joining, I've co-hosted and participated in Twitter chats, watched social movements take off and made online and offline friendships. Twitter strategy as part of a brand's integrated marketing can bring in new fans/followers who then become customers and eventually ambassadors. Twitter isn't going away, that's for sure, but the company must increase users because users means advertising which means money.
Perhaps Twitter's snazzy redesigned user profiles will be the key?
What are your thoughts – is Twitter on the rise, decline or holding steady?